In a bid to foster curiosity and inspire young minds, a group of enthusiastic middle school students from I.C. Don Milani, Viareggio, visit us as part of knowing local manufacturer company project.
Accompanied by their teachers, the wide-eyed students from I.C. Don Milani eagerly explored the state-of-the-art facilities of CAEN SpA, located just a stone's throw away from their school. The visit provided them with a unique opportunity to witness firsthand the processes involved in creating advanced electronic components that power scientific breakthroughs.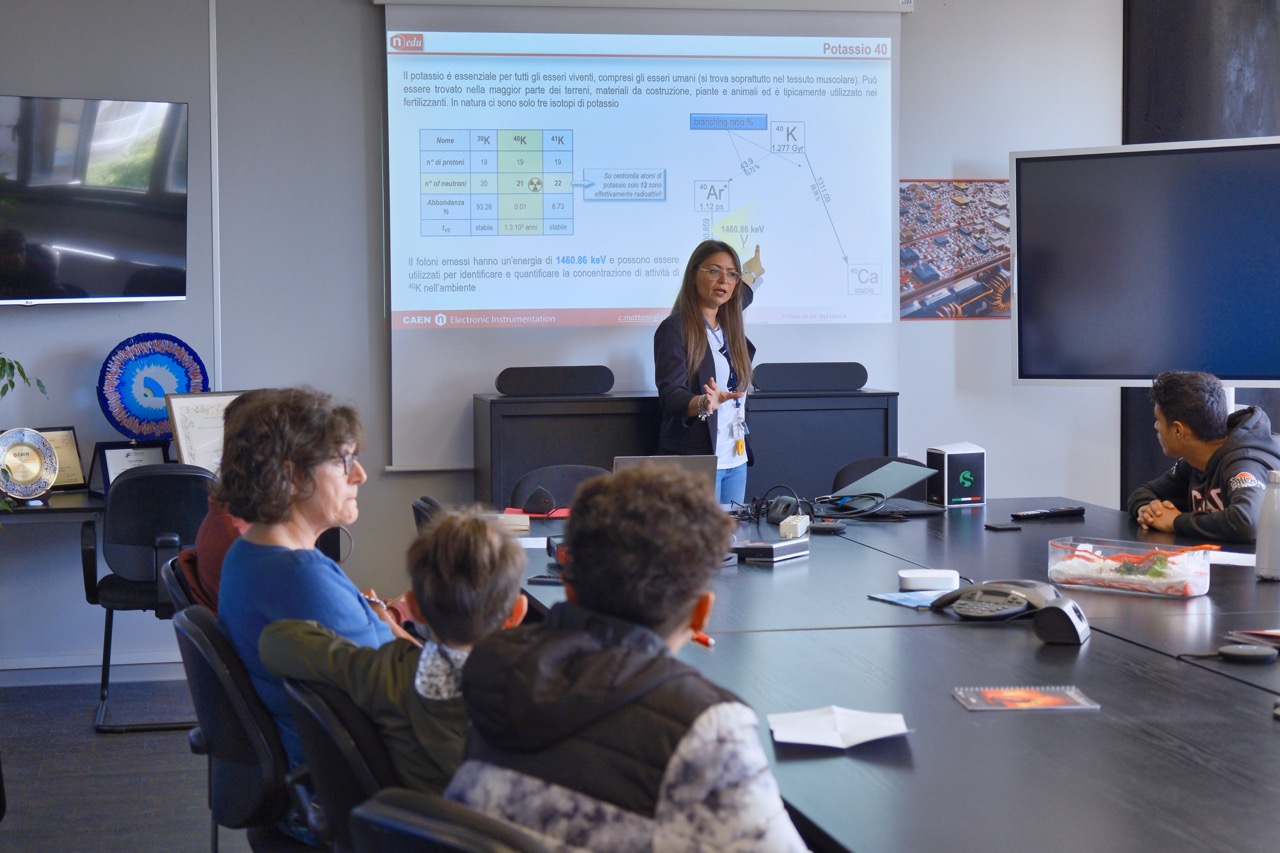 During their educational excursion, the students were warmly greeted by the CAEN team, who introduced them to a range of technologies used in research laboratories and large physics experiments worldwide. The young visitors were particularly fascinated by the extensive collection of particle detectors, radiation measurement devices, and electronic instrumentation showcased within the facility. Engaging demonstrations were organized to elucidate the functions and applications of educational instruments such as Cosmic Hunter and GammaEdu, a backpack Radiation Detector.
"The visit to CAEN SpA was an eye-opening experience for our students," said the lead teacher accompanying the group. "It was truly inspiring for them to see the connection between their classroom studies and real-world innovation."