The culture of innovation has always been a crucial aspect for CAEN. Today companies and public authority operate by the need for synergetic solutions to promote and improve technological transformation through diagnostic and preservation.
In a context where advanced technologies reside in the development of innovative solutions in many sectors, ENEA Tech and INFN will commit themselves to this goal by signing an agreement to promote and enhance technology transfer.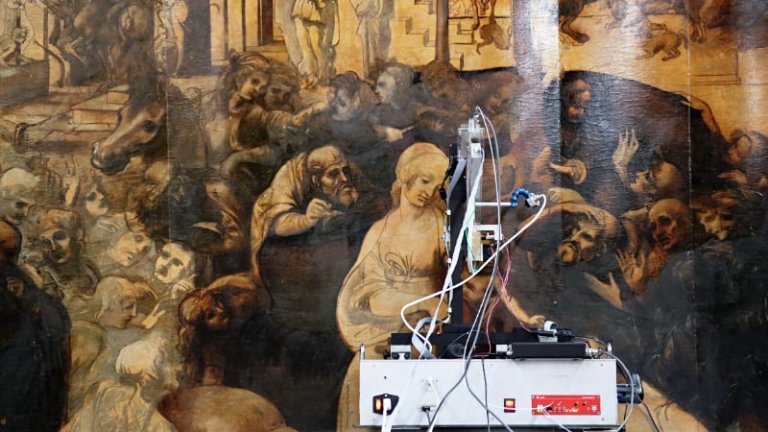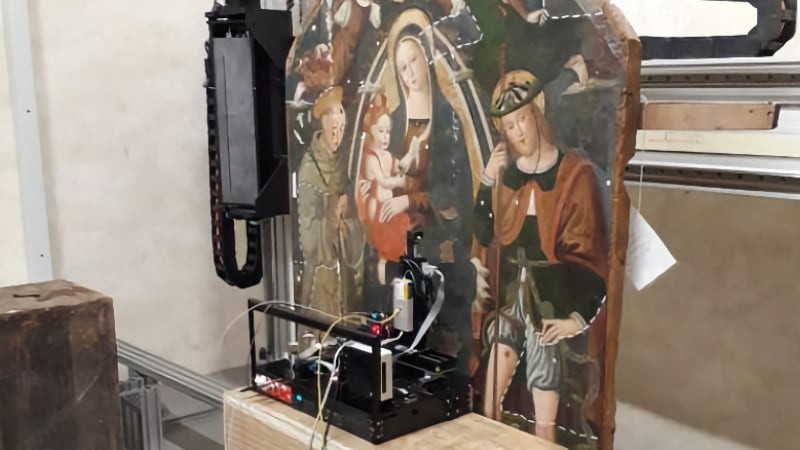 A recent example of an ad-hoc tool for cultural heritage designed by CHnet – the INFN network for Cultural Heritage – is the XRF scanner used for MA-XRF analysis in some medieval and modern art masterpieces such as "La Venaria Reale" and the unfinished work by Leonardo da Vinci, "The Adoration of the Magi" which have been the subject of diagnostic investigations by the CHNet laboratories through X-ray fluorescence measurements for images performed with the scanner developed in Florence and aimed at characterizing the drawing materials.
The XRF scanner embeds a CAEN digital multi channel analyzer (DT5780SD MCA) designed specifically for diamond and silicon detectors coupled with a CSP, in combination with other hyperspectral analysis methods.