| Difficult | Execution Time | Data Analysis | Radioactive Sources |
| --- | --- | --- | --- |
| | | No | Yes |
Equipment
SP5600D/AN – Educational Beta Kit
Beta Radioactive Source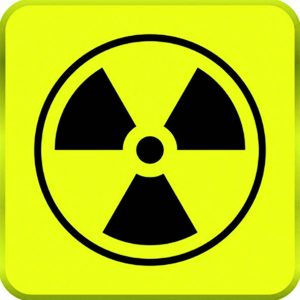 Purpose of the experiment
To get acquainted with a set-up based on a plastic scintillator tile coupled to a Silicon Photo-multiplier.
Carrying out the experiment
Connect the power and the MCX cables of the SP5608 tile to one channel of the SP5600. Connect the two channel outputs to DT5720A: the analog output to the channel 0 and the digital output to "trigger IN" of the digitizer. Use the GUI to optimize the system parameters (bias, gain, discriminator threshold). Once this is done, switch off the power supply, open the SP5608 top cover and position the beta source on the scintillating tile in the center. Close the support top, switch ON the power supply and measure the counting rate. Repeat the measurement moving the source in several positions over the tile and acquiring the signal/background ratio.
Results
In response to the incoming beta particles, the system is designed to deliver a high signal. However, the student shall consider the optimal setting of the discriminator threshold, taking into account the dark count rate, the variation in the beta source counts, the signal to noise ratio and the quality of the recorded beta spectrum. Moreover, for the optimal setting it is significant to monitor the homogeneity of the response as the source is moved across the tile.